---
We are releasing first of a kind administrator's activity report generated from the activity log, gathered from all ReadyCMS instances.
Why we made this report?
This report is made for two reasons. First, to share usage information with the ReadyCMS community and second, to understand how the platform is used in order to improve it for our users.
No personal data is shared in this report, or gathered in order to generate this summary. In lack of better or custom software, for this report we used the power of Excel, so don't mind the design.
5 most common custom types used for websites
Every administrator has a possibility to create custom content types of their choosing, according to their needs. We identified 5 most common content types used for websites.
Posts
Pages
Services
Events
Teams
Many of the custom types are in the predefined group of content.

Top 10 activities
As you can see from the chart below, top 10 activities are:
Update content types (Eg. Pages, Posts, Events, any custom type)
Insert files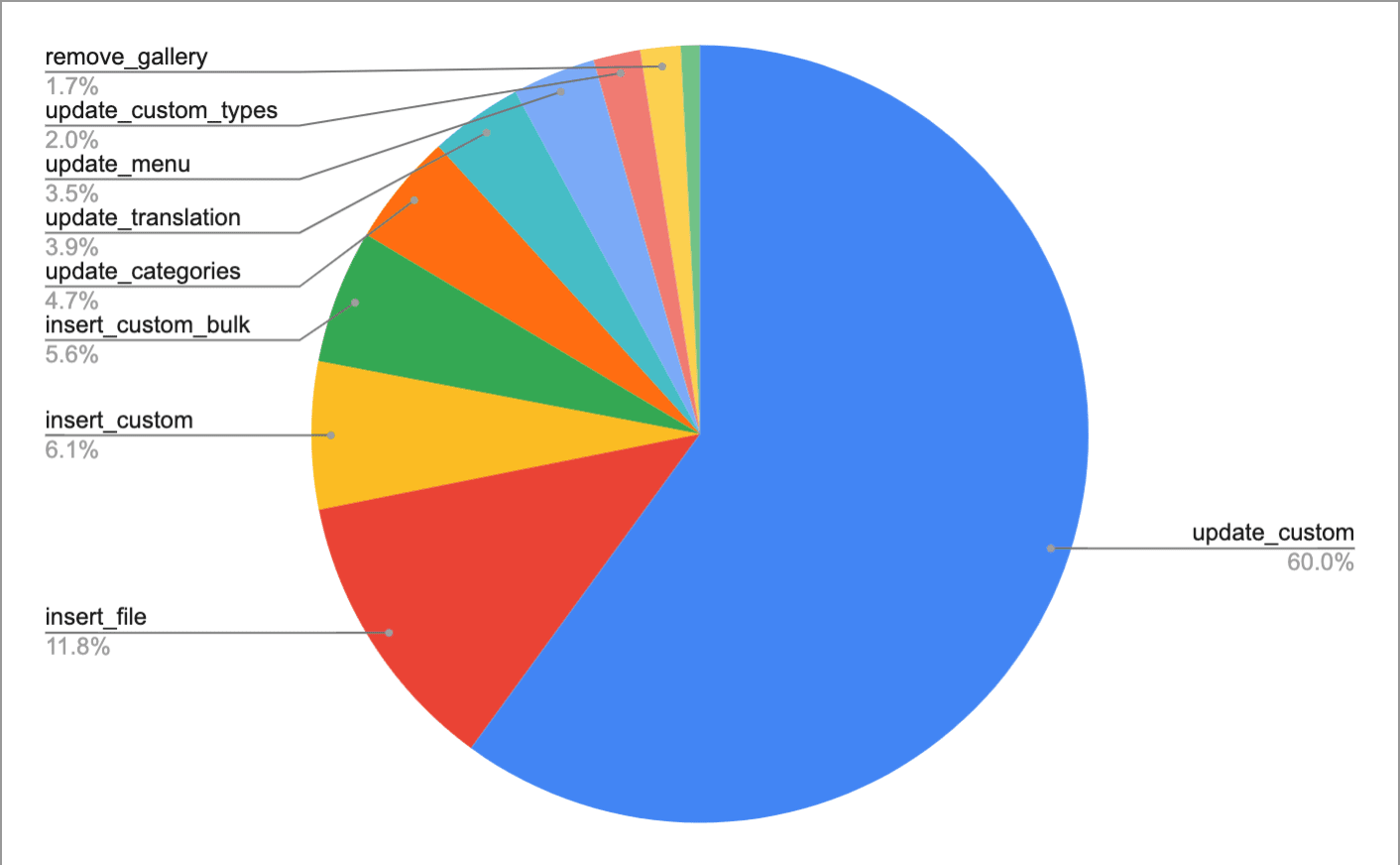 Most active time

As predicted administrators are mostly using the platform during the work hours, but also after work hours, after 05:00 PM. Very little activity is recorded before the 09:00 AM.
The busiest time of the day is between 01:00 - 05:00 PM.
Hope you found this report valuable,
Have a great day!