📢 What's New: Version 3.0.29 is now live! Check out the latest changelog for feature updates and improvements.
ReadyCMS helps you have the website you need deserve!
ReadyCMS is a cloud CMS platform that provides scalable and customizable solution so that you can focus on your business growth. You will no longer be blocked by a technology.
1. Save time
With ReadyCMS you can reach goals faster. Developers can focus on important work and roll-out the website updates faster.
3. Save money
Important features are already built-in & free. Don't worry about maintenance, backups, security risks, everything is taken care of.
2. Make money
Propel your business forward and reach your goals faster with the value in mind.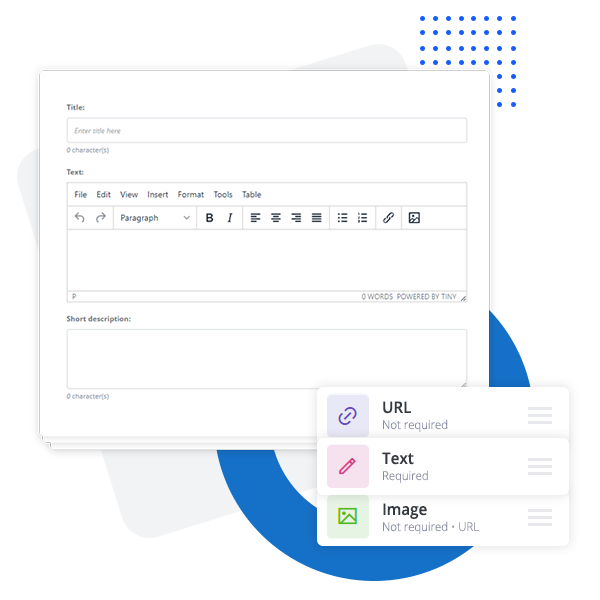 Focus on what matters
Easy to manage &
super flexible
The platform is easy to use so you can spend more time scaling your business, not figuring out how to manage the content.

You can create custom content types and choose which fields and data you want. This method will help your whole team to work together and speed up the process.
All features
Focus on growth
Supercharge your SEO
With powerful SEO features, your team will be provided with tips on how to improve the ranking. If they are professionals, they can use these tools as checklists.
SEO Widget

Easy to use SEO widget for basic and advanced needs.

SEO Dashboard

Check all of the essential elements and fix the content issues that you might have.

Virtual Assistants

Get professional guided help from the virtual assistants.

Tools and helpers

ReadyCMS brings more value with plethora of website tools and guides.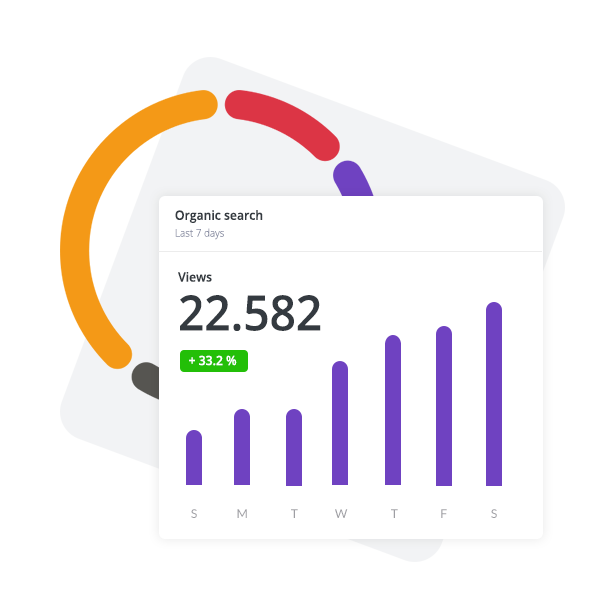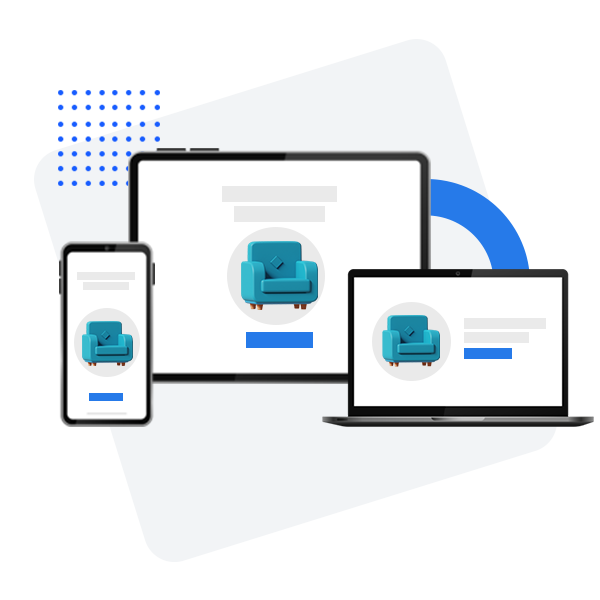 Content distribution
Deliver content
wherever you need it
Content is distributed via API so it can be used by almost any device that has a connection to internet.
Websites

iOS & Android

TV

Wearables
... and any other 3rd party applications or devices.
Everything you need to succeed
We are working closely with clients, partners and developers to bring the most value. We are here to last.
All features
eCommerce
Manage orders, products and inventory. View all important insights from a multiple dashboards that can help you improve your business.
Features:
Products, categories, tags
Product options and variations
Inventory and store locations
Personalized emails
Wishlists & Discounts
Shipping, tax and other settings
Business and marketing insights
Leads
Keep track of your website forms in one place. Connect each with your leads content type.
Collaborators
Invite your whole team and assign roles specific to their needs.
Language
Does your website have multiple languages? Don't worry; you can add as many languages as you want.
Media
You can connect your own media via FTP or use our Ready Cloud storage.
Ready to take the next step?
Book a Demo
Let's find out how we can bring your business to the future - together.