---
1. Store locations
You can manage multiple store locations in your ReadyCMS store in order to track inventory and fulfill orders at your locations.
Locations can be retail stores, warehouses, popups, drop-shippers, or any other place where you manage or stock inventory or where customers can pick up their orders.

For each location, you can set up contact info and the ability to manage stock or have the location as a pickup point.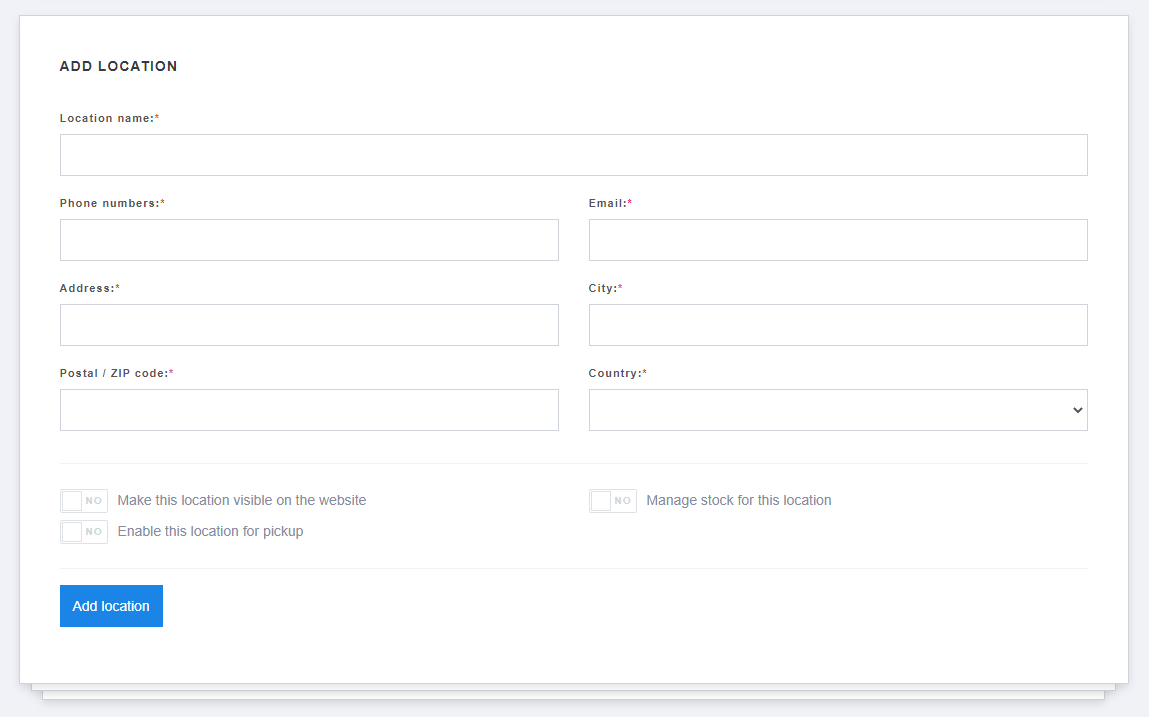 For more info about the store locations, consider checking the documentation.