---
Ready Protect (beta)
Ready Protect feature is added as a Major upgrade for all ReadyCMS clients.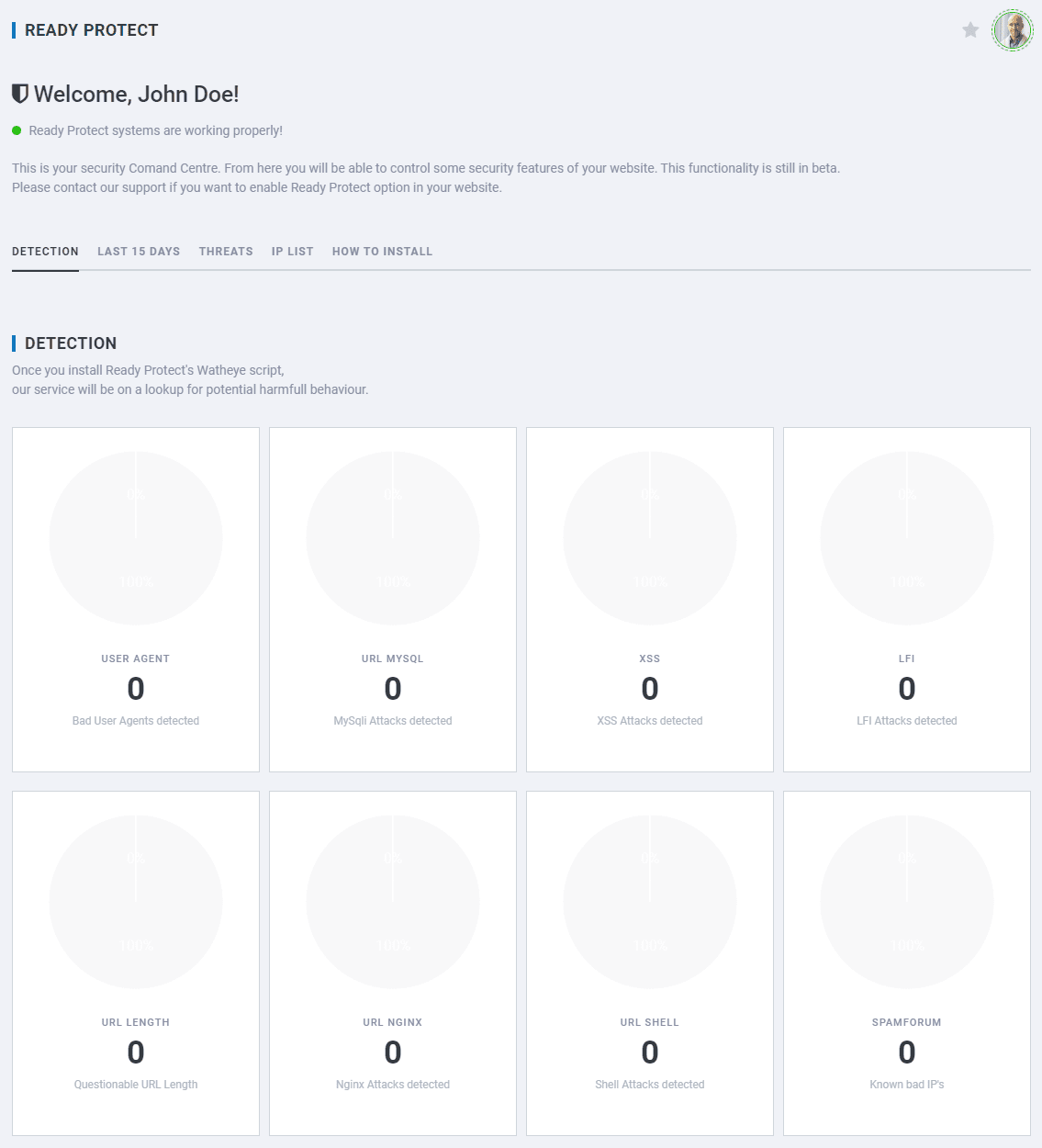 Once the script is installed on your website, Ready Protect will monitor the user's behavior on your website and alert you if it detects potential harmful behavior.
This functionality is still in beta.
It's important to understand that Ready Protect can not prevent potential harmful actions. It is only used for detection of the common "hacking" behavior and to give you more info about it, in order for you to improve the security.