---
Shortcuts
In this version we added a simple bookmark option for administrators, to save important links and keep them close for all admin users.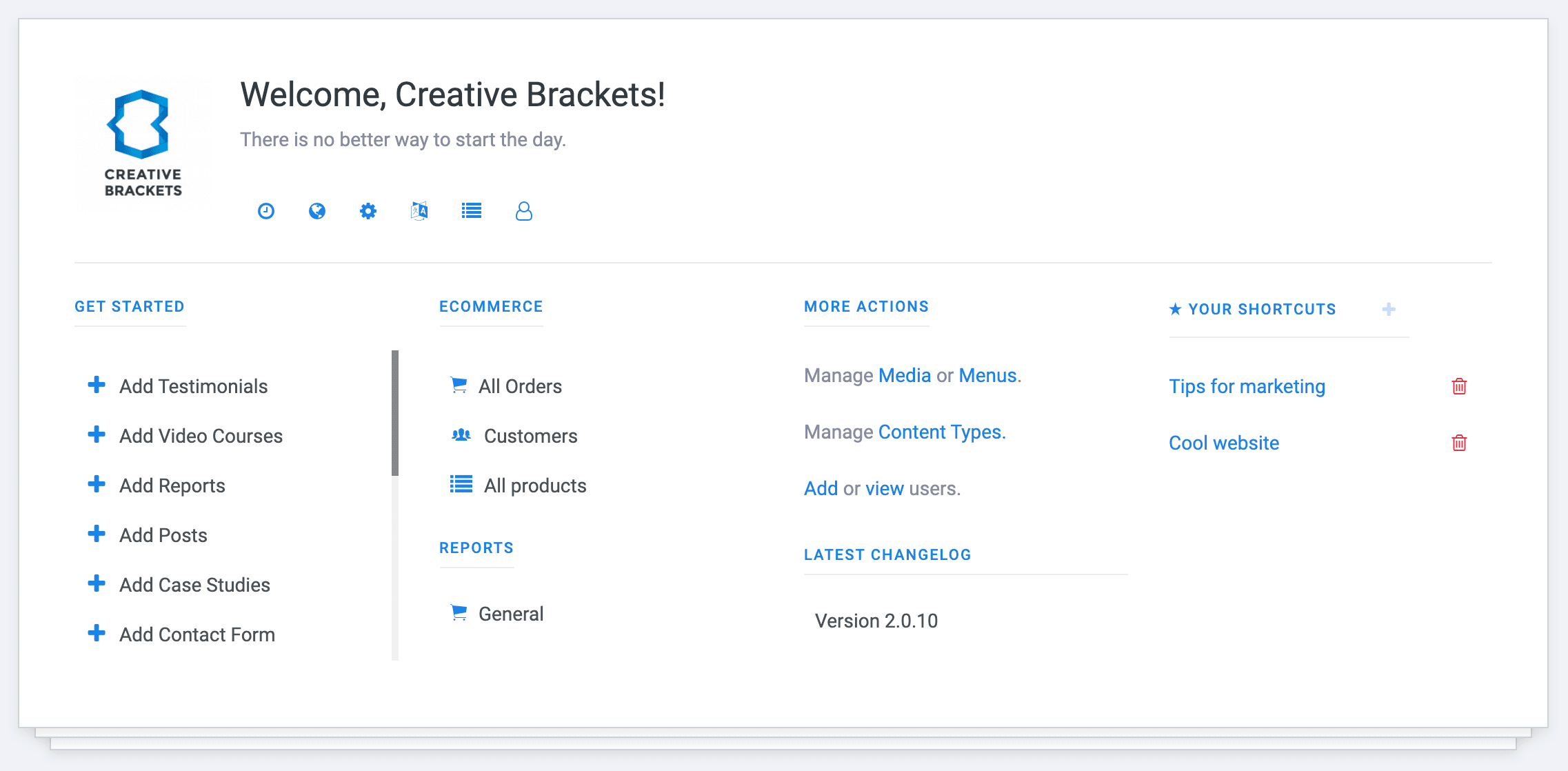 Plugin: To Do
Administrators can now benefit from this new plugin. To Do list is saved for each user and can be a great way to organize yourself.

E-commerce: Alternative currencies
E-commerce subscription clients can now enjoy perks of adding alternative currencies to their shop.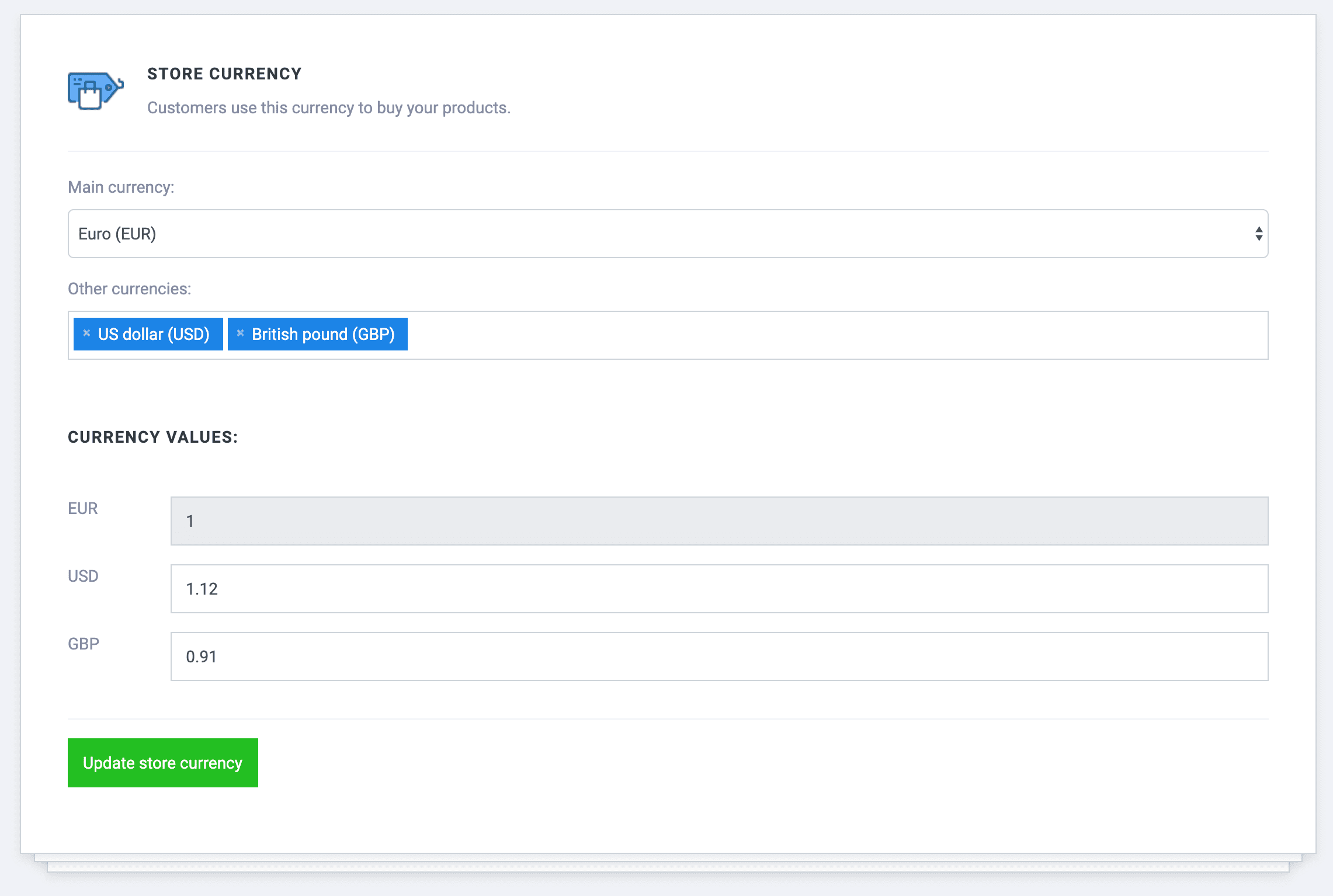 For each currency you can define the value of it, in comparison to the main currency of your online shop.
You can also see the the prices of your product for chosen currencies while adding or editing the product.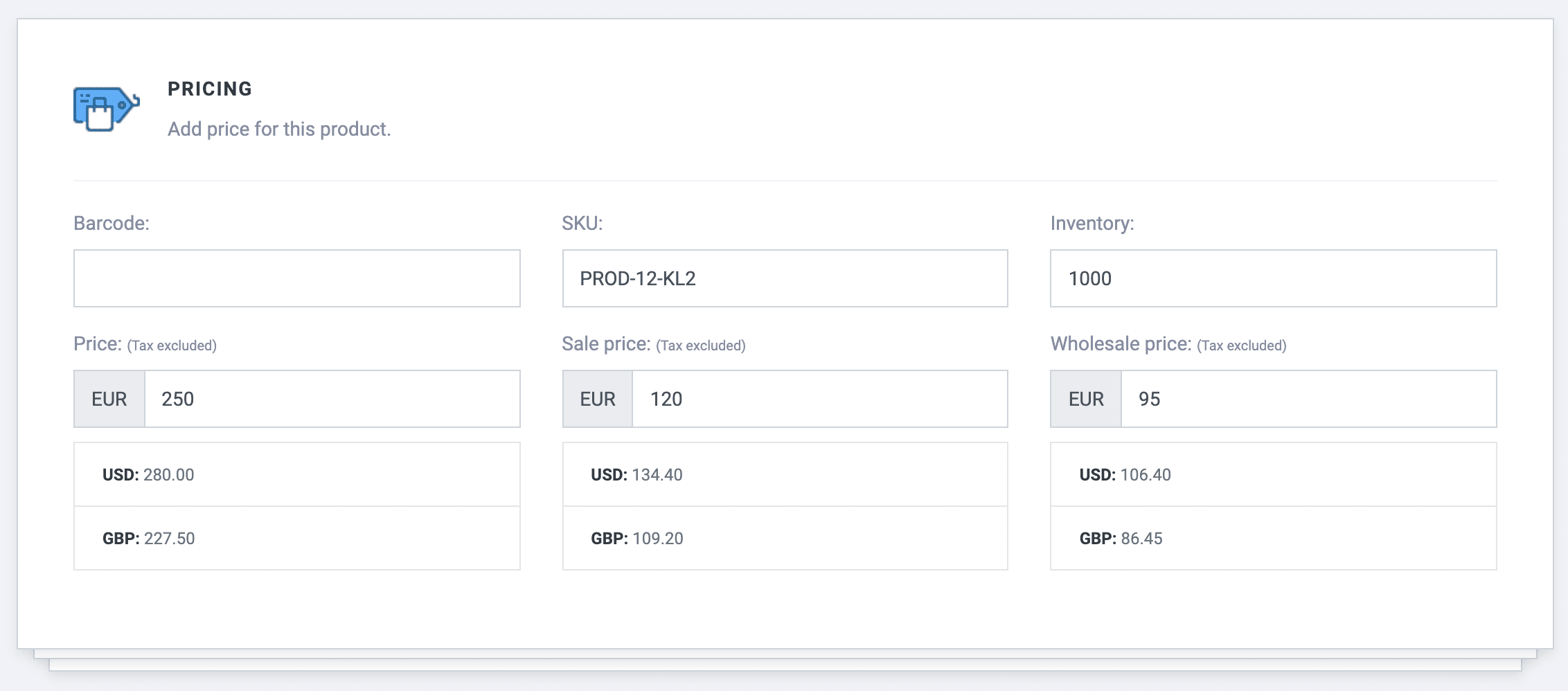 Developers can access currency list and values via API.


SEO
We performed a big update regarding SEO in this version. From this version onwards ReadyCMS will return and provide more valuable info for your website's meta tags.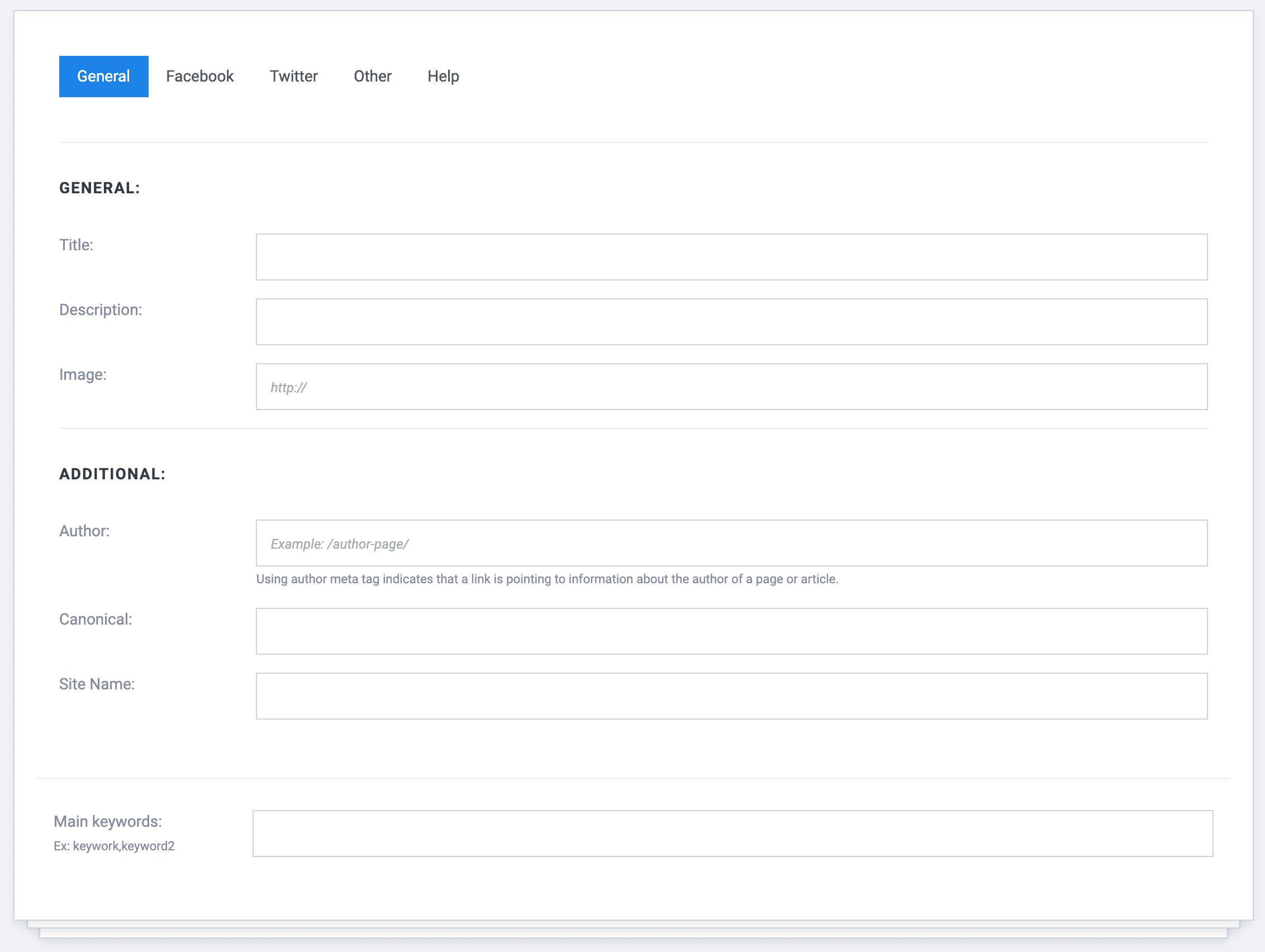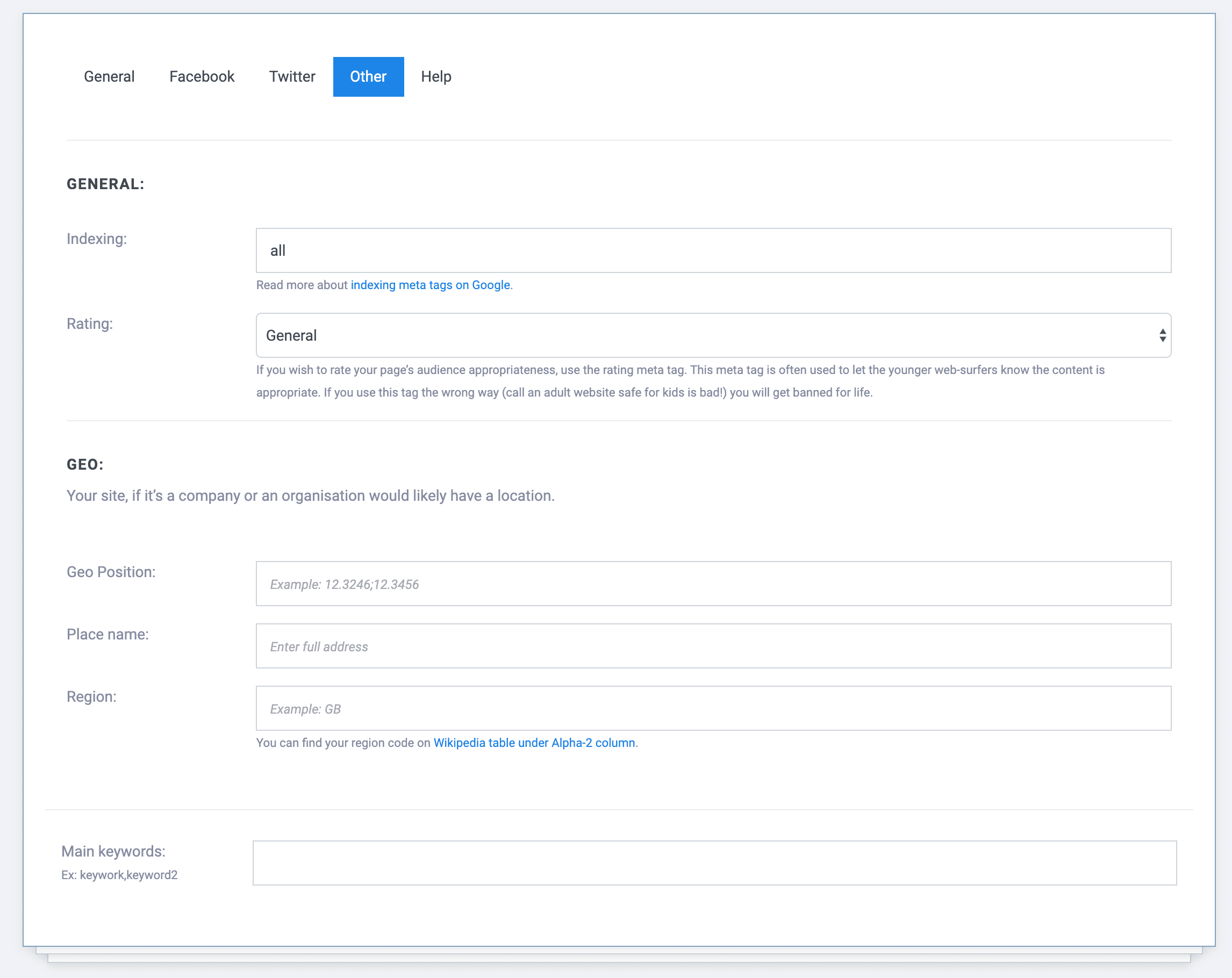 This is the list of supported meta tags in this version:
title
description
keywords
image
site name
Facebook app id
Facebook admin
Twitter card
Twitter Creator
Indexing
Rating
Geo position
Place name
Region
Even if administrators do not specify SEO for a specific item like post or a page, ReadyCMS will auto generate all important info gathered from the language specified SEO settings.


SEO widget with tips
From this version, we will introduce SEO tip that administrators can benefit from using the SEO widget in ReadyCMS.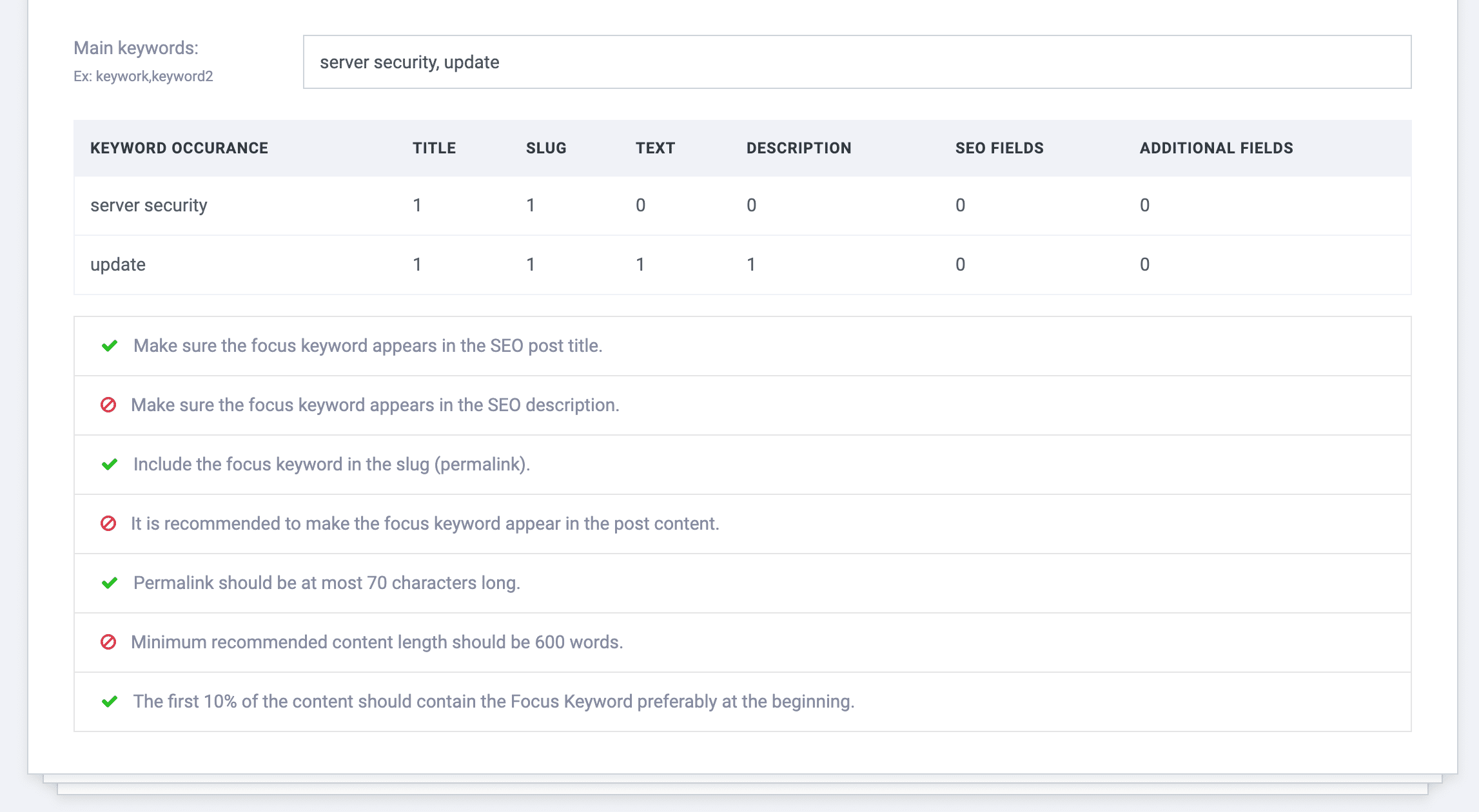 Improved caching
This update affects both admin and API usage so both clients and their users are affected by this change. Administrators will experience faster load times in the admin instance and a noticeable change regarding data loading.
To be exact, caching is now focused on data groups. For instance, if you make a change on products, only cache for this data group will be reinitialised, leaving other data cached for faster loading.
Minor changes
Administrators can now change the slug for their custom content type
Users endpoint is expanded with new fields for photos and files
eCommerce report for one customer is now expanded with date charts and detailed report for order status
AdBlocker notice is added to notify users about possible issues while working with AdBlocker on