---
Cache status page

In previous changelogs, we were talking a lot about the performance and our effort to provide you with the faster API solution.
Administrators can now preview the status of the cache as well as performance index of the API.
In the example below the certain instance had 5.731 endpoints cached. Endpoints are different API requests that are saved and ready to be used until the cache is cleaned.
We can also see that performance index is only 1% which means that these 5.731 endpoints are roughly estimated to only be 1% of the amount of available resources and possible requests.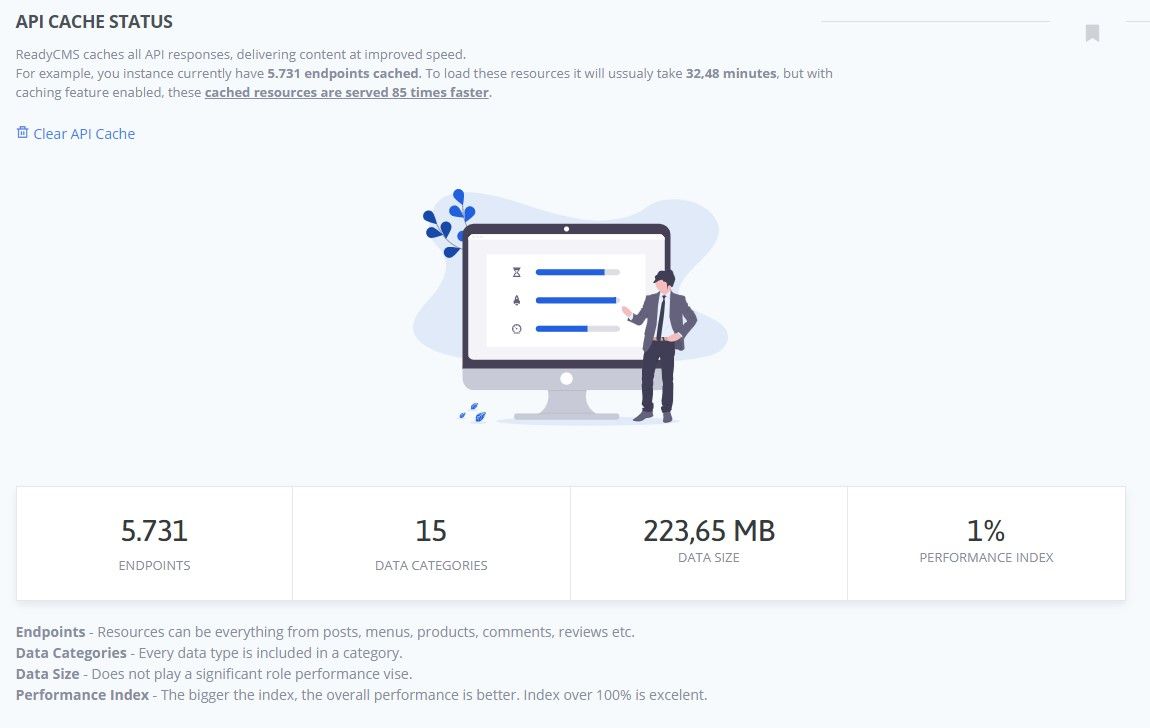 Price history
You can now view the price history log for each product.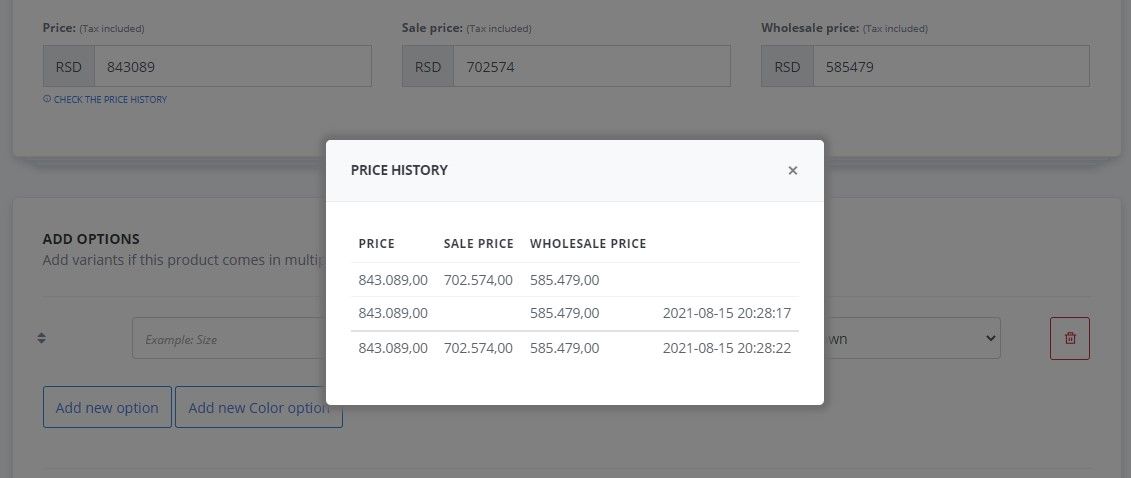 Other changes
Description added for store location
Small API improvements
Activity feed updated